okay. so it's obvious the zine isn't going to be out by the end of february. we have been slacking because..

elise has been sick
i have been sick
i'm in colorado
and...
i'm out of honey nut cheerios.

while i've been up here though i've been working on a cover.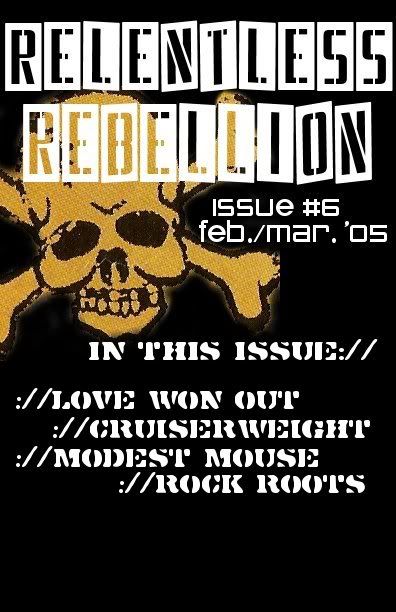 do you like? yes it can be edited.



so besides that... what i'm thinking for this is...

jenny cuts her post about love won out
jaycub writes about the protest
celby writes about rock roots
elise writes about cruiserweight
the last starfighter
taylor
taylor poem
quin poem
i know elsa had something
and i think that's all we have so far
oh wait
ale's rant
thomas' rant

reply.